Providing leading business solutions
in Accounting & Payroll Services
From start-ups to established companies, our clients rely on us to provide accurate and insightful financial information. Our accounting and bookkeeping services provide accurate record-keeping and reporting, as well as, support on financial issues, such as initial accounting setup, cost-containment, tax planning, investments, employee benefits, and profit sharing plans.






Accounting
Designed to meet your needs
We know that time is a crucial part of your business. Let us create a program to eliminate the hassle of having to deal with day-to-day accounting concerns. Our business packages provide you with comprehensive accounting, payroll, and tax support. We do the work and let you concentrate on your company.
Corporate financial statements
Bookkeeping services
Accounting system setup
Accounting system support
Cash flow budgeting
Cash flow forecasting
Personal financial statements
Employee benefits
Profit sharing plans
Payroll services
Payroll tax reporting
Employee earinings web-site
HR support

Payroll
Our affiliated payroll company provides full payroll processing and support services. Click Below
PayPlus, LLC is comprised of professionals with 60+ years experience in the industry. For a hassle-free quote, visit
http://www.payplusfl.com/
Tampa's Premier Certified Public Accountants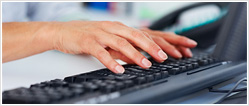 Our business package will handle most of your accounting needs including your payroll needs.