Our company at a glance
ensuring the highest level of customers' satisfaction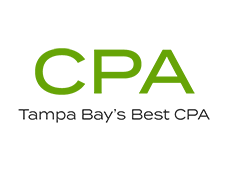 To provide high quality services by a team of experienced professionals to help our clients meet and exceed their business goals.
Our business planning process consist of a team including a Certified Public Accountant, a Financial Advisor, an Insurance Professional, and a Payroll Administrator who work together to provide you with a comprehensive plan to create, manage, and preserve your business goals.

Our goal is to ensure that you recieve outstanding service and quality advice at one convenient location.

Company news and information at your disposal
Testimonials
Customer Review
" Reasonable, responsive, responsible. Did a Florida Tax audit for us in their office. I like this firm. My old accountant retired but he likes Blanco too. Five Stars. Insurance expert too. "
Click here to see more
James Black, JANUARY 29, 2010 " Felix is an outstanding professional. He is very knowledgeable and takes the time to explain all options available. I am glad to have Felix as my accountant, tax, and insurance agent. His services help me focus on my business and not on accounting, tax, or insurance issues. "

Latest News

MARCH 01, 2013 Deadline to file S-Corporation taxes is March 15, 2013.
Deadline for Individual taxes is April 15, 2013.
* Should you not meet these deadlines make sure an extension in filed. *